Living in a warmer climate allows for outdoor time throughout the year. Many homes here in South Florida have a pool of some sort. Most of the time it's a basic pool with a deck. However, I want to give you some inspiration. Whether you want to install a pool or want to revamp your current one,  I want you to take the images below and think about what you would like to do with your space.
These images show that landscaping around your pool space will add a lot of appeal to the space.
Having a playful space for the kids as well as the adults will provide hours of laughter and entertainment. Using a trampoline instead of a diving board is genius idea!
How about a poolside movie experience? Just get some great rafts and floating drink cooler and you're set!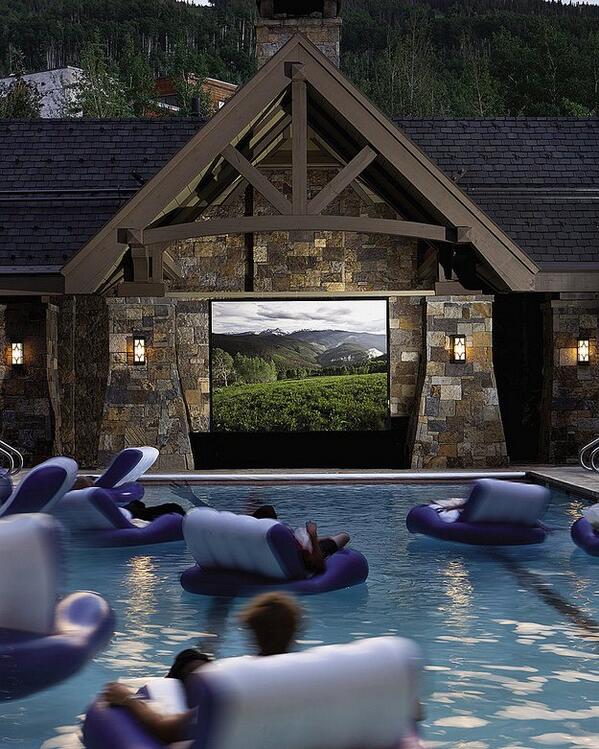 Adding elements like lights or floating orbs allows you to doubling your pool area as entertainment space.
Another way to add a lot of pizzazz is by using your pool tile as an artistic element. It may be a bit more in the budget, however the wow factor is well worth it.
How about a beach like entrance to your pool? I love how this looks, and it's easy for kids or older folks.
If you have a big budget here are some amazing inspiration photos to pin on your wish list.
Whether you choose a traditional pool or something more elaborate, remember this will be a space that you can utilize for more than just swimming. Use the design of this space as an outdoor room that you want to show off and enjoy over and over.
Post written by Jennifer Harris of JLHWordsmith.com